Heeeey! Its been a little while. I let my mom borrow my camera for her trip down south and it is necessary for the things I had planned for updates *sigh*. Oh well, Sunday Rainy tweeted me to see if I wanted to take photos and you know I'm always down for a good photoshoot/outfit post ;)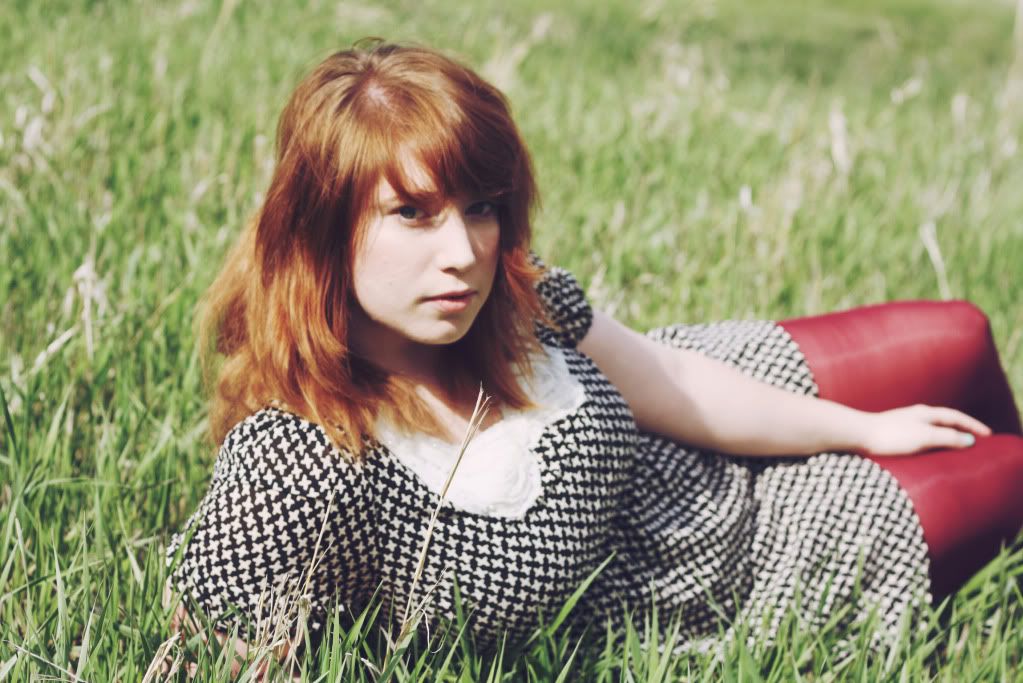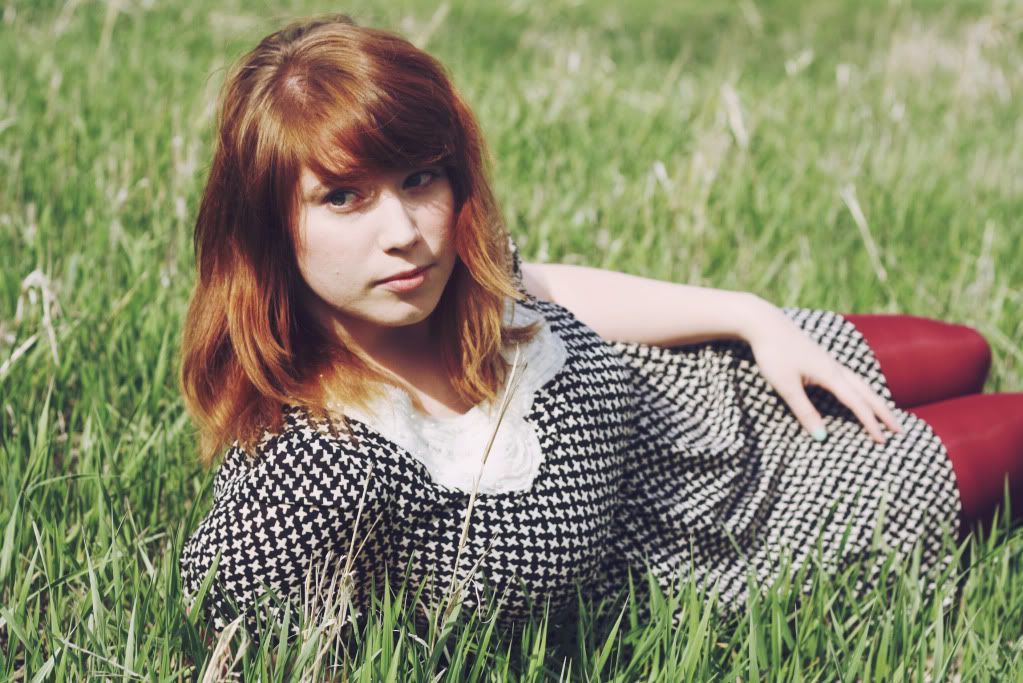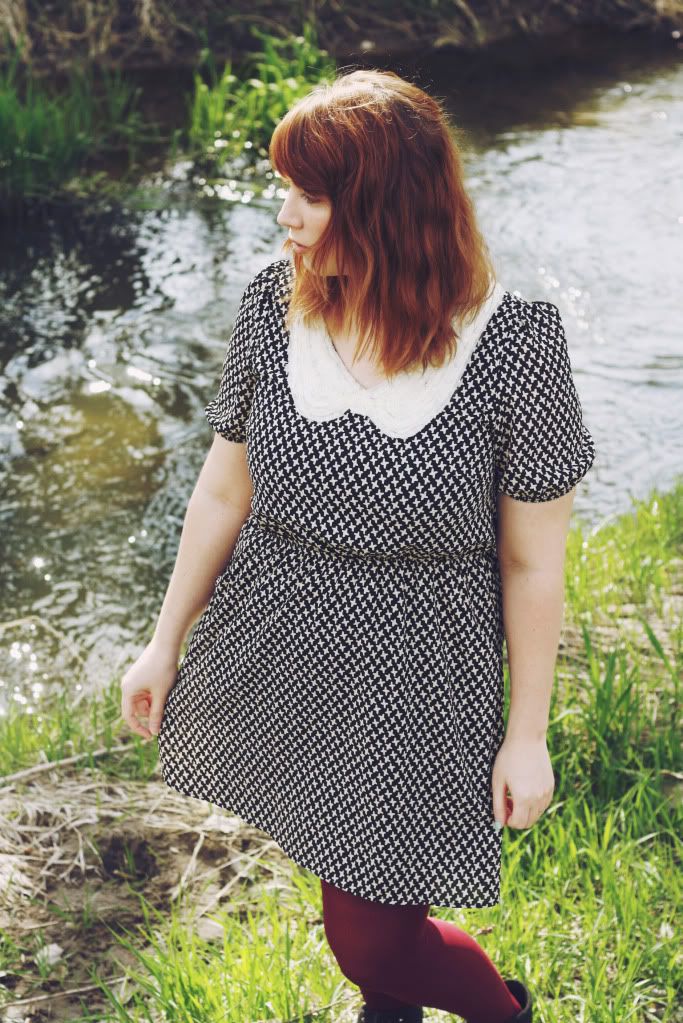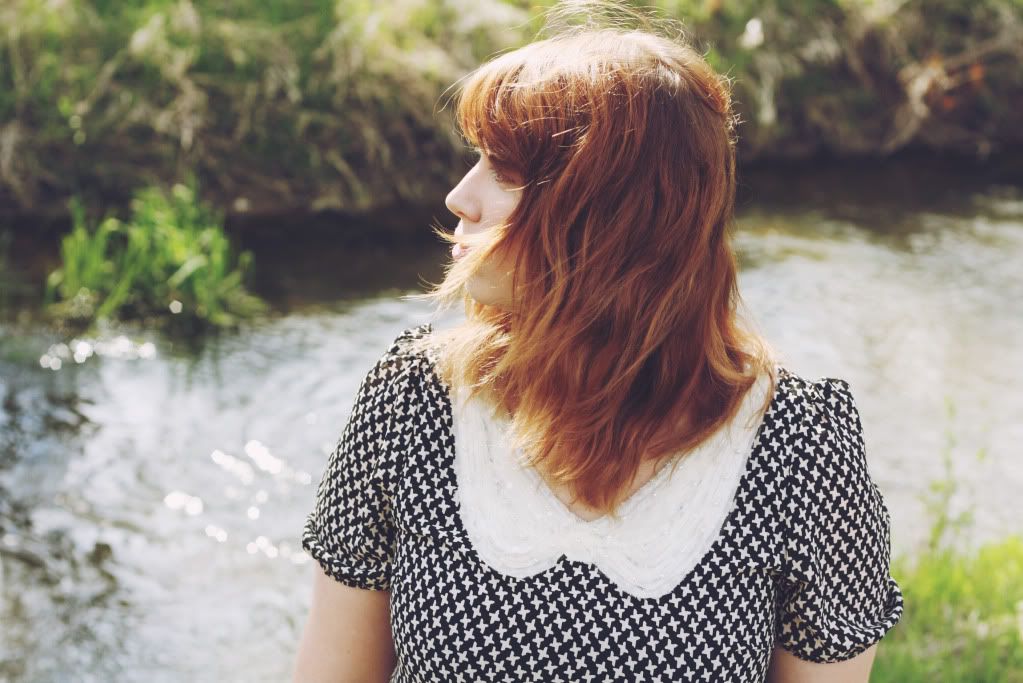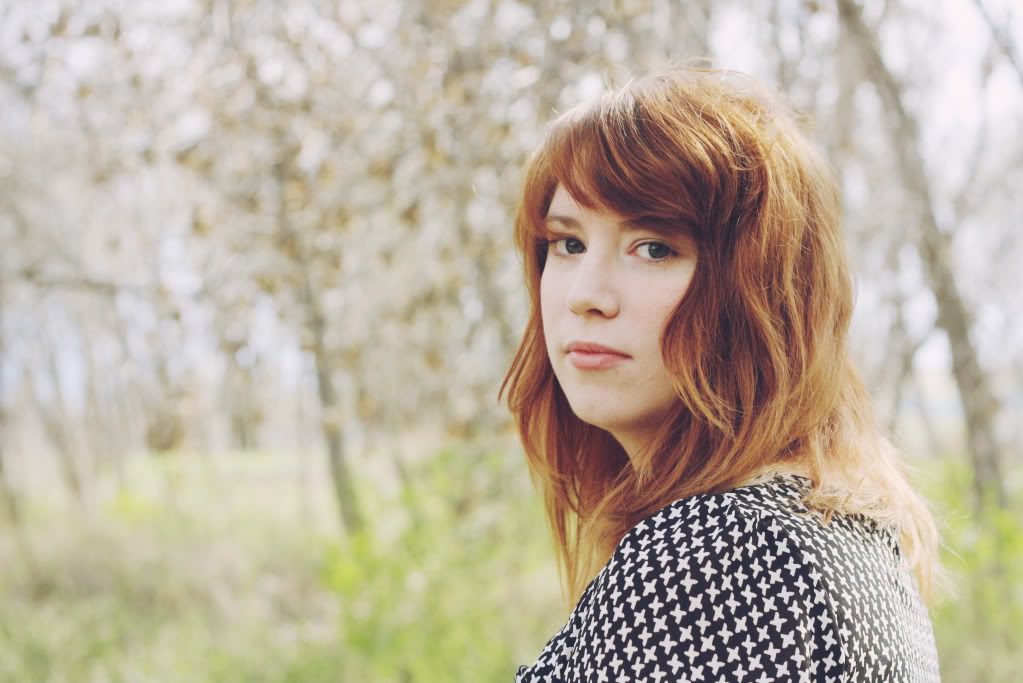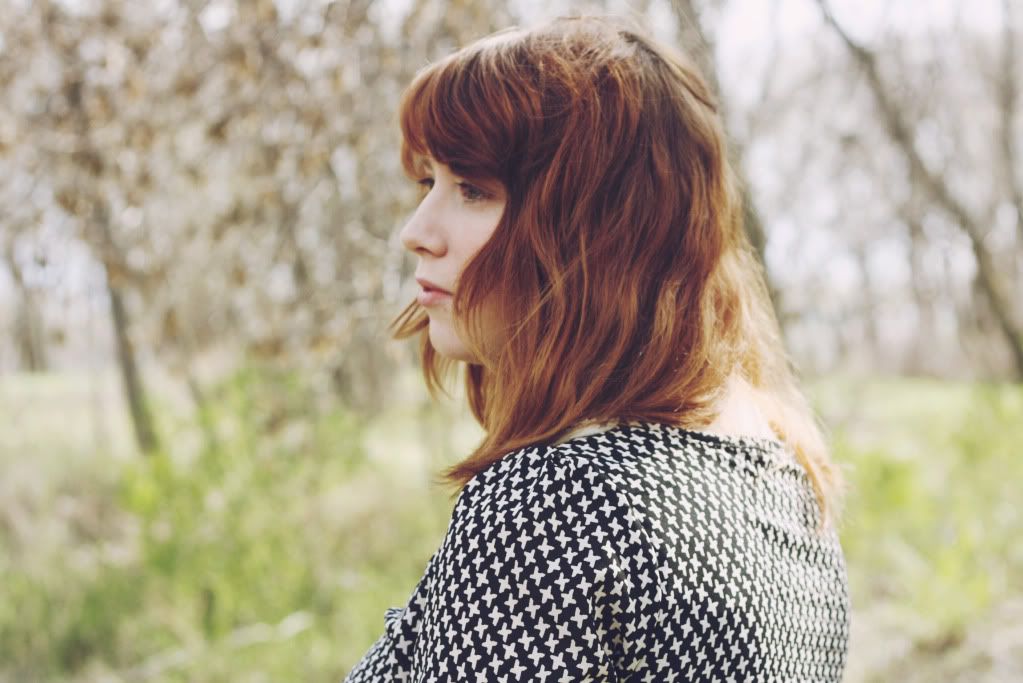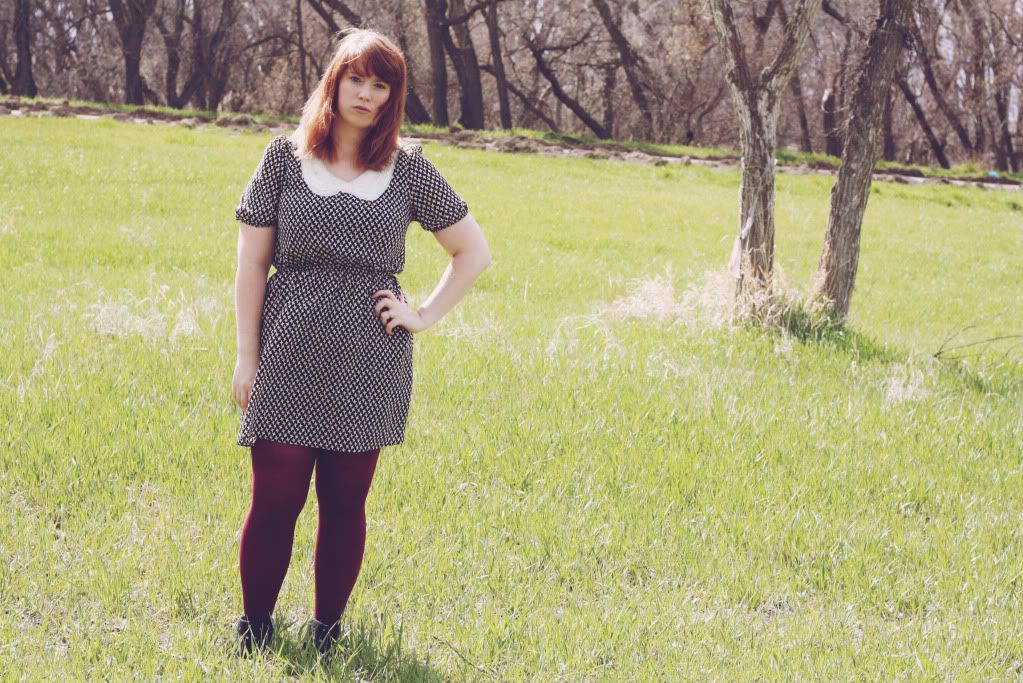 I was wearing my Modcloth dress and my maroon Wal-mart tights with my Payless booties. I am such a cheap ass! Well, if you don't count the dress I guess, but that was such a splurge for me. Even the tights and booties were on sale, haha. I really want to start to add accessories in my outfit, but I'm so bad with keeping up with jewelry and/or not breaking them. Maybe one of these days.
I'm still working on losing this weight. I've lost around 18lbs now and I feel really good about that, but I don't think I'll ever not have days where I don't feel huge. Today was one of those days (though I love the pics!). I think its mostly because I ate so bad this weekend! I had pizza and pasta galore. I even ate a cupcake *tsk tsk*. I made these cute little piggy cupcakes for Caroline's 3rd birthday party. Her theme was Olivia, so what better right? I got the idea from
Emma's blog
. It was SUPER easy. The only thing was, I couldn't find pink marshmallows since its not Easter anymore so I had to use icing for those and that was a bit of a pain in the bum, but it turned out great. See for yourself!
(Like I said, no camera. So, instagram pics will have to do for now!)
BTW, can you believe its May already?! We move in only a month! Definitely need to get to packing this weekend! :D